Decision Funnel
'The Decision Funnel' is formulated on the principle that effective brand communication/engagement depends on taking a series of informed and considered decisions at all sequential stages of the communication/engagement development process. This is critical to eliminate the usual problems of fuzzy thinking which lead to unfocussed or incoherent objectives, and consequently mediocre and ineffective communication/engagement.
Importance of Marketing Communication
Understanding of marketing terms and concepts
Understanding Brands & Branding; Brand Equity
Brand Building Tasks
Understanding Customer Behaviour
Understanding Competition
Developing Brand Strategy

Brand Essence
Brand Positioning
Brand Personality
Brand Driving Idea

Developing Communication Strategy

Defining the Role for Advertising
Defining our Creative Target Person
Defining our Desired Target Response

Developing our Brand Creative Strategy
Evaluating Creative Ideas

The importance of Knowledge and Imagination

Developing 360° Communication Plans for Total Customer Engagement

Mass Media
POS/Activation/OOH
Sponsorships
Internet/Digital
Direct Marketing
PR

Decoding Brand-Customer Engagement and the impact of technology on customer satisfaction and retention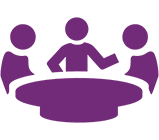 Effective Brand Building

The IGNIVA Workshop

A better trained brand team will deliver effective solutions more consistently than others.